Honorable Parleh D. Harris, Deputy Minister for Administration was born on May 31, 1958.

She holds a Master of Arts degree in Conflict Transformation from the Kofi Annan Institute for Conflict Transformation, University of Liberia (2019). She has earned Bachelor of Arts (BA) degree, Sociology, University of Liberia, 2000-2001 and an Associate of Arts (AA) Secretarial Science, College of West Africa Junior College Program of Business, (CWA)- 1985 as well as a Certificates in Microfinance Foundation Course, Cuttington Graduate School,-2009; ECOWAS Gender and Election Strategy Framework, Liberia, 2017; M&E Result Based Management Framework, Monrovia, Liberia, 2013; Mediator, WAPNET, Abuja, Nigeria, 2013; ILO Gender Facilitator, Turin Italy, 2007; African Female Capacity Building, Fuji, Peoples, Republic of China, 2006; Gender Training Manual, ECOWAS, Dakar Senegal, 2006; Training of Trainers, Foundation for African Future leaders, Mindolo, Ecumenical Foundation, Kitwe, Zimbabwe, 2005; United Nations Development Fund for Women Gender & Capacity Building-2005; General Management Course, Liberia Institute of Public Administration-2004 and Implementation and reporting under the Convention on the Elimination of all Forms of Discrimination against Women (CEDAW).
PROFESSIONAL EXPERIENCE
Deputy Minister for Administration, Present
Director, Women's Empowerment Division 2006-2018; Ministry of Gender, Children and Social Protection
Planning Officer: 2003-2005; Ministry of Gender and Development, Republic Of Liberia
Office Manager, Finance Officer: 1997-2002; House of Representatives, Capitol Building;
House of Representatives, Capitol Building: Secretary, Sinoe County Office, Administrative Assistant, Nimba County Office and Special Assistant, Grand Bassa County Office respectively.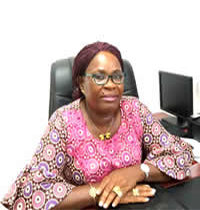 PROFESSIONAL AFFILIATION
ECOWAS Focal Point, ECOWAS Gender and Development Centre, Senegal
ECOWAS Emergency Response Team, Nigeria
Member, Women in Democracy Organization
Member, Women in Peace Building Network
Council Co-chair, Georgia Patten Memorial United Methodist Church.
REPRESENTATION AT MEETINGS/CONFERENCES
2019 ———- Political Leadership & Candidate Training of Trainer in Dakar, Senegal.
2010 ———- Regional Conference on the Political Participation of Women and the Role of non-violence in Elections, Bujumbura, Burundi
June 2009 —– Participated in a Cross learning and Experience sharing (UNSCR1325), Ireland, UK
July 2009 —— Delegate, Liberia Report on UNSCR 1325 at the United Nations in New York
June 2008 —– Liberia Poverty Reduction Forum, Germany February 2007.Women's Partnership Forum, Washington DC, USA
Delegate, 55th, 56th, 58th, and 60th Sessions, Commission on the Status of women, New York