The meeting brings together technicians from line ministries and key stakeholders including representatives from the Ministries of Gender, Agriculture, Health and Education respectively.
The project is expected to be implemented in 6 counties over a 5-year period under a multi-sectoral approach to include the Ministry of Gender Children and Social Protection (MGCSP), Ministry of Agriculture, Ministry of Health and Ministry of Education through the setting up of a technical committee.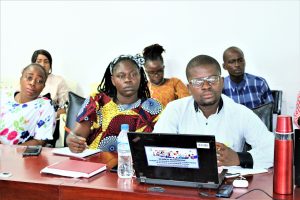 The gathering runs from Wednesday, June 14, to Thursday, June 15, 2023 beginning at 9: am. daily.
The Liberia Women Empowerment Project (LWEP) comprises of five components, namely: i) Addressing social norms and mobilizing communities; ii): Enhancing basic GBV and ASRH services in health and education; iii) Promoting resilient livelihoods through community – led approaches; iv) Strengthening public institutions to advance gender equality; and v) Project management, monitoring and evaluation, and policy dialogue.
The Project Development Objective is to reduce harmful social norms and improve livelihood opportunities for women in project areas while strengthening the institutional capacity of the Government of Liberia to advance gender equality.
The project will also complement ongoing World Bank projects in Liberia that are building human capital and developing economic opportunities for women and girls while filling key gaps.